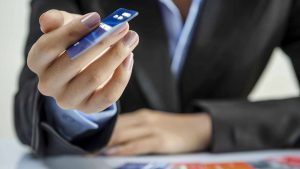 For any organization that issues commercial cards, cardholder training is a must to help ensure compliance and reduce fraud and misuse. Whether you have a P-Card program, or issue Travel or Fleet Cards, here are some of the best practices for effective training to help set the tone for employees, as well as approvers and program managers.
As policies change and the program evolves, training is never really a one-time activity. Employees need resources, direction, and open lines of communication to maintain the knowledge and confidence to continue using their card appropriately.
Here are some cardholder training best practices to keep in mind this year to maximize the impact of your training program.
Establish an In-Person Cardholder Training Session
The first training session for new cardholders is paramount. It's a time to introduce employees to your policies, procedures, and best practices when making approved purchases. Consider offering this initial training in-person before you consider a webinar or alternative format.
In-person training for first timers will help them build rapport with admins and ask questions face-to-face. If you're hosting the training, you can really get a feel for how well the employee understands the training material and if there's anything that should be clarified or updated.
Make Training Interactive and Engaging
The most successful and impactful trainings are interactive and engaging. While cardholder policy may not be the most exciting topic ever, there are ways to make your training interested and keep employees' attention.
Start by organizing the material into organized sections. Consider adding a table of contents or categories so people can set expectations before getting started. Try to keep things straightforward and to the point. If something can be stated simply in just a few sentences, this is always a goal to aim for.
Also, be sure to add visuals, graphics, and short examples to the training. Even if it's just a few stock images, this can help break up walls of text. Clear examples will help employees better understand and remember the policies by making them more relatable to daily purchasing situations.
Offer a Refresher Training
When it comes to most effective cardholder training best practices, offering refresher training to existing employees is near the top of the list. Refresher training is important because policies change, and people also naturally forget things or develop bad habits.
Consider requiring employees to take a refresher cardholder training course every one to two years. This will add accountability to their purchasing activity. It also provides the perfect opportunity to check in and improve processes so expense audits can run more smoothly.
Consider Using a Learning Management System
Training is important, but it can also be time-consuming. This is especially true for card program managers and approvers who already have a lot on their plate. An online learning management system is another helpful tool that can allow you to offer consistent and quality cardholder refresher training to employees but online.
Once the initial in-person training event is complete, add new cardholders to an online management system where you can house all the training in one place. This makes it more convenient for employees to have a reference if they have questions or run across any issues.
Plus, different people can be completing the refresher training online every year or so on their own thus saving you time. Online learning management systems are flexible and allow you to upload written content, videos, tutorials, audio recordings, images, and other types of content to create an interactive learning course.
As an added benefit, it will be easy to update the material as needed and track whether employees have remained up to date with their training.
Have a Way to Measure Results
Does your existing training material actually score employees on how well they understand your card policy? This is one of the top cardholder training best practices to add to your processes this year. If your only training includes document or a few PowerPoint slides that employees are expected to look through, you could be missing out on an enormous opportunity to ensure information retention.
Simply put, if employees don't retain the information they receive during the training, they are less likely to understand and comply with the card policy. To avoid this, start scoring cardholders on their knowledge and understanding of the policy upon completion of the training.
You can create quiz questions after each section or load those questions into your online learning management system for cardholder refresher training. Determine a scoring system and benchmarks that employees will need to meet. For example, perhaps a passing score is anything above 80%.
If someone doesn't pass initially, you can offer remedial training in order to help them pass or offer multiple attempts until they demonstrate a clear understanding of the material.
Add an FAQ and Resources
Most employees holding a commercial card will be using their card on the go. With business travel ramping up and more people working a hybrid schedule between remote and in-office, it's important to make some FAQs and online training resources easily accessible to cardholders when they're mobile.
Include common definitions, quick guides, and step-by-step procedures all in one easy-to-access place. Employees should know who they can contact to inquire about a purchase if they have questions or run into issues.
This simple step can help avoid non-compliance such as unapproved supplier spending, split transactions, and purchases that are over the limit from occurring as often.
Include Approvers in the Training Process
Cardholder training best practices are part of a much bigger well-oiled machine which is the entire finance and/or auditing department. This is why other roles such as approvers and finance managers need adequate training as well.
Approvers should have adequate training resources that help them know what to look for when reviewing transactions, assess employee spend behavior, and manage the card program efficiently even if the department is experiencing a season of being short-staffed.
Automate the Training Process as Much as You Can
Automating some elements of the cardholder training process is the ultimate best practice to help your organization keep up all the changes to policy, employees, suppliers, and other details that affect purchasing behavior and trends.
Keep in mind that not everyone will receive a card at the same time. So, it can be tedious to try to keep up with each employee manually. Once someone has been approved for a card, onboarded, and received their initial training, consider automating the rest of the training process and using an online learning management system to stay on track.
Outsourcing your cardholder training efforts to a third-party company like Card Integrity can help tremendously in this area. We create custom-fit online cardholder training material built around your unique card policy and protocols.
You Won't Regret Enforcing the Right Cardholder Training Best Practices
Quality and effective cardholder training are essential for any organization that has a card program. Allow the experts at Card Integrity help to you integrate some of these best practices to strengthen your internal controls and reduce instances of fraud, negligence, and card misuse from occurring.
Through our TrainingWISE service, we create a comprehensive training course that your employees can complete online complete with scoring, visuals, and performance tracking. Teach employees about compliance and boost accountability without having to put in dozens of hours of your own time to provide efficient training resources.
Card Integrity is an expense monitoring company that gathers data and uses automation to provide detailed expense reports calling out important spend behaviors, potential red flags, and compliance issues before they get out of hand.
Lighten the Load
Allow us to help lighten your workload around online training while also increasing purchase visibility and cardholder awareness of your policies and procedures. Book a demo now to experience the possibilities of an online cardholder training course made for your card program.
Related Posts