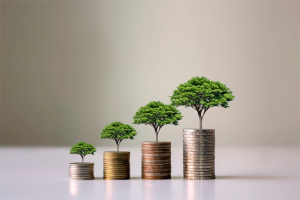 Sustainability is a growing social movement with a noble cause. Prioritizing the environment and society as a whole to ensure that resources are available for the future is something procurement departments can do well.
Sustainable procurement can start with a policy or certain processes to implement consistently over time. The result is an organization that supports people, protects the environment and develops innovative solutions for the future all while future-proofing its long-term growth.
Continue reading to uncover 3 ways to adopt a more sustainable procurement policy.
Why Sustainable Procurement Makes Sense
When boiled down, the concept of sustainability is simple. We all want to keep going over time. This includes having continued access to the systems, resources, and products and services we want and need.
Procurement, the process of acquiring goods from suppliers, is the perfect starting point for using the supply chain industry to adopt more sustainable practices.
Sustainable procurement is important because it often fulfills the company's commitment to core values of social responsibility and efficiency. If stakeholders are interested in how the organization sources products, recycles, and supports green initiatives while maintaining costs, procurement will play a major role in supporting these goals.
There are many opportunities to support this initiative when it comes to:
Choosing and evaluating which suppliers to do business with
Reviewing pricing proposals and negotiating terms
Analyzing and comparing financial reports
Keeping track of goods and services that are ordered or received
Typically, sustainability practices might include taking steps such as ensuring compliance with environmental laws and regulations and mitigating wasteful spend.
The benefits of taking things a step further and adopting a sustainable procurement policy give organizations a competitive advantage. This includes reducing energy consumption, and better managing risks such as supply shortages.
Below are three key areas to focus on when it comes to adopting more sustainable procurement practices to benefit the environment and the organization.
1. Social and Ethical
Becoming more sustainable enhances consumer and stakeholder perception of the organization. But why? People naturally want to support and be a part of companies committed to doing good for the community.
One practical way to do this is to prioritize locally sourced resources. Hold suppliers to specific social and ethical standards that support the growth and wellness of the surrounding community. For larger companies and corporations supplying goods, it's important to know that child labor laws and other regulations are being followed in regards to human rights and employment conditions.
Also, consider how supplier diversity plays a role in sustainable procurement. Using diverse or DBE (Disadvantaged Business Enterprise) suppliers supports job growth, economic growth in disadvantaged communities, and promotes healthy competition and innovation.
Start tracking diverse supplier purchasing activity regularly. This will provide a better understanding of how you're doing in this area and set goals for the future.
2. Environmental
Environmental issues such as the conservation of resources and reducing material waste can be addressed in part through sustainable procurement efforts. Again, this is a perfect area to brainstorm criteria for your sustainability policy to attract vendors with shared values.
Many vendors are already adopting more eco-friendly changes on their own. This includes using recyclable packaging as well as reducing greenhouse gas emissions and waste. Amazon Business, for example, announced it would commit to being net-zero by 2050 and currently and is committed to making more of its shipments carbon neutral.
For current vendors that are not prioritizing eco-friendly practices, your procurement policy could encourage them to start gradually making changes.
3. Economic
Adopting more sustainable procurement practices can also lead to economic benefits as well. On the surface, it may seem like taking an eco-friendly approach with policy changes might cost the organization more, it could actually uncover valuable savings.
For example, let's say you start tracking energy and utility costs at your organization or leased locations. This would increase visibility allowing you to see where costs could be decreased and indicate key areas of energy waste.
In addition to P-card expense monitoring and AP invoice review, Card Integrity can also provide in-depth energy expense reports allowing you to see costs for electric, gas, and water usage all in one place.
These energy reports produce data indicating the average energy cost output by square foot (size of your space) as well as how energy costs are fluctuating per month or quarter.
With this crucial data, organization leaders can make critical decisions about how to adopt more energy-efficient practices and whether to downsize certain locations all while saving money in the long run.
A Sustainable Procurement Policy is Attainable
Sustainable procurement is a team effort but it's very attainable with the right policies and tools. Consider using Card Integrity to help increase visibility surrounding the organization's card spend, vendor invoices, and energy expenses.
We provide thorough and in-depth reporting so you can gain the insights you need while also staying on top of red flags and securing cost savings.
Custom energy reports are included with DataWISE, our flagship expense monitoring service. We bring data together from a variety of sources including:
ERPs
Bank data
Out-of-pocket expenses
Customizing the expense reports around your specific policy, provides a greater opportunity to uncover trends and patterns to support new solutions.
To review a sample report or request a demo of our service, please contact us here.