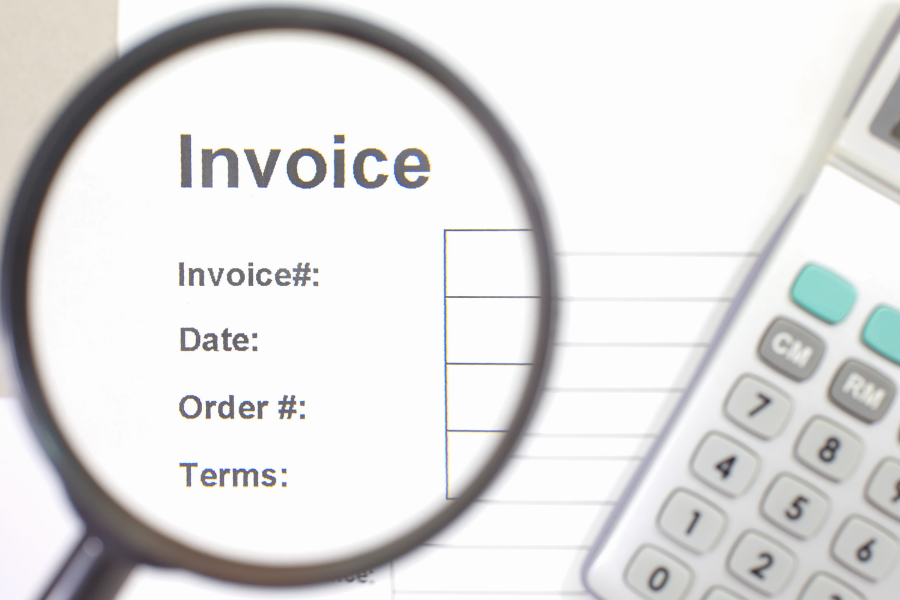 In most areas of life, second helpings are often much appreciated. When it comes to your organization's vendor payments though, you probably don't want to be seeing duplicates.
What's worse than seeing duplicate vendor invoices is actually paying both of them on accident. The importance of being able to process invoices quickly can't be denied. However, your existing process could be leaving the door open for many duplicate invoices to sneak through. In this in-depth invoice review guide, we'll go over some of the best practices your organization can start making.
The Cost of Duplicate Payments
Lack of visibility and detection solutions can lead to a financial loss of tens of thousands of dollars. On average, duplicate payments make up 2% of an organization's annual spend according to the American Productivity and Quality Center. Perhaps this money could be better spent serving other areas of the organization or by being invested back into the company to provide more value and resources for your customers and clients.
One duplicate payment is too many as one of our clients was able to uncover a duplicate vendor invoice for $67,000 before unknowingly paying this expense twice. Unfortunately, duplicate invoices occur all the time. This can cost a lot of money, time, and resources that your organization doesn't have to give up once the proper controls are in place. So, how can you stop double invoices in their tracks to prevent duplicate payments? Here are some best practices to keep in mind.
Make Sure Suppliers Are Not Duplicated in Your System
Sometimes suppliers can get entered into your ERP system more than once with a different name. Merchant codes can also be duplicated causing vendors to appear more than once. For example, ABC Operations Corp. and ABC Operations Corporation can both be in your system but represent the same company.
This increases the chances of paying a supplier's invoice twice. Check to make sure each supplier is only in your system once. Also, make sure you're using the same name for the company across every system and department. Also, make sure merchant codes for vendors are not duplicated and only appear once.
Choose a Primary Payment Method For Invoices
Let's say you have an approved supplier that is only entered into your system once. However, the AP department pays the supplier's invoice even though someone else paid the supplier earlier that month with a P-Card. Partial payments as well as varying payment methods and procedures can easily lead to confusion when it comes to determining whether the invoice was paid.
Narrow down one method to pay supplier invoices whether it's by check, card payment, or bank transfers. Then, clearly communicate this payment policy to the department and other teams to eliminate this common issue.
Choose One Method For Receiving Customer Invoices
We all want to be flexible, but bending too much could pose a risk. Encourage suppliers and vendors to submit invoices through one method. This will eliminate the hassle of having to check for emails, paper invoices received in the mail, or an incoming fax.
Consider putting a specific vendor policy in place that clearly outlines how the organization prefers to receive invoices. As a result, the accounts payable team will have less to sort through.
Prevent Data Entry Errors
Some duplications can be the result of someone entering the wrong invoice number or purchase order number. Reconciliation efforts such as uploading app receipts and invoices to make sure they align with each transaction report and confirming the goods or services have been received can help eliminate this.
Monitor For Employee and Vendor Fraud and Abuse
Unfortunately, duplications could be due to a fraudulent action taken by an employee or vendor. In the case of this occurring, make sure you have safeguards in place to prevent someone from trying to send the same invoice twice or make two payments but alter the payee in an attempt to hide fraud.
Digital expense reporting tools that can monitor P-Card activity and track outgoing payments can help you spot and correct this issue before it's too late.
How Can Duplicate Invoices Be Prevented?
To prevent duplicate invoices, the first step is to understand how it can occur. Duplicates are often due to one or two factors: a processing error or fraud. The second step involves putting specific tools and systems in place to make your job easier and improve visibility.
It's important to keep the Accounts Payable department up-to-date with all the different payment methods of the organization. Want to truly pinpoint when and where duplicates are occurring in order to cut costs? You'll need a 360-degree view of all spend in the organization. Thanks to technology and automation, this often just means partnering with a tool that can spot existing and potential duplicate payments and patterns within the organization.
If a Duplicate Payment is Made..
Let's say a duplicate payment has been detected after-the-fact during your expense review process. The key here is to be able to act quickly since timeliness is essential when correcting the issue. It can be a lot harder to try to recover money from a duplicate invoice made a year ago vs. one that was made a week ago or while the payment is still processing.
Ensuring your review process is earlier and more frequent can save you from having to chase down payments that were made in error.
Are You Throwing Away Money on Duplicate or Fraudulent Invoices?
Duplicate invoices can easily lead to duplicate payments which causes your organization to lose out on money. Card Integrity can help you develop and implement a plan for your AP department to gain more visibility surrounding all transactions (including potential duplicates) without feeling overwhelmed.
Let us do the heavy-duty work when it comes to the review process. Our team can carefully pinpoint which specific areas of your payments process require a closer look. Partnering with us means accurate and precise automation is on your side which can speed up the approval process and workflow of your entire department.
We can provide key attention-to-detail when tracking down duplicates including contact information, in-depth invoice information, refund methods, patterns, and more. Don't wait for a costly mistake or intentional error to happen.
Give us a call today at (630) 501-1507 or send us an email for a free analysis of your organization's monthly spend.