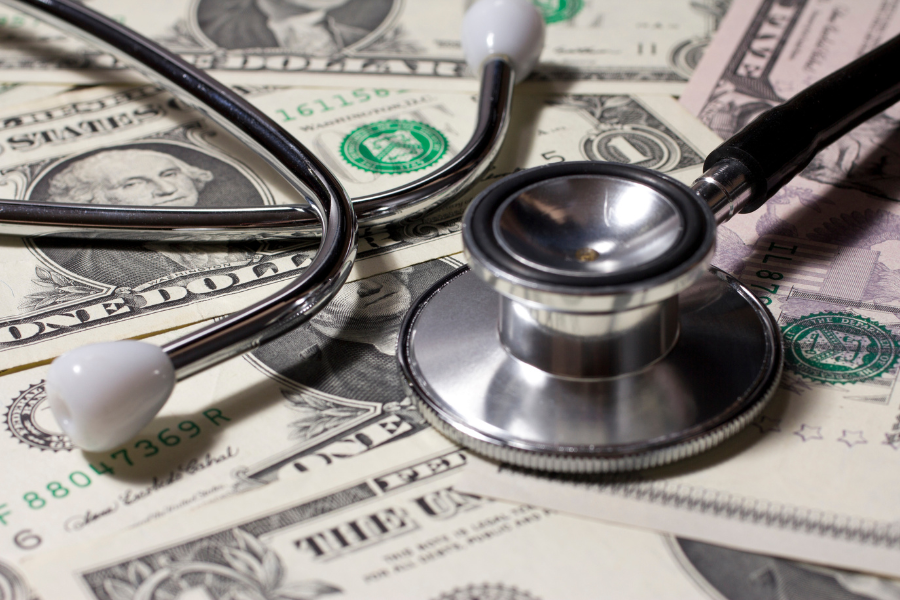 No matter the size of the organization, spend visibility is important. In healthcare, necessary spending adds up and leads to card program growth. This makes it even more important to gain clear insight into where money is going and how this impacts larger goals. 
Spend visibility in healthcare as with most industries is defined as the level of awareness and clarity when it comes to understanding how money is spent. To take it a step further, this can involve comprehensive data analysis that traces funds from various sources. 
As a Purchasing Card (P-Card) manager or expense auditor, it's important to ensure employees are complying with specific guidelines. In addition, spend visibility can support better decision-making and optimize costs. Below are six effective ways to increase savings and spend visibility in healthcare. 
1. Use Cards Over Other Payment Methods
Sometimes it's convenient to use cash, but for healthcare organizations, the most convenient way to make a payment and have spend visibility in healthcare is almost always with a card. This makes it easier to track the expense and review the data afterward. Having transaction history on hand each month will save you time and energy when trying to determine how much went where each month.
Additionally, card spend data can be used strategically to keep track of potential fraud or misuse. Transactions can be matched up against receipts to verify purchases. Refunds can also be tracked easily, along with whether specific contract suppliers were used. By using cards over other payment methods, healthcare companies can access greater spend visibility and more robust controls to identify wasteful spending and generate cost savings.
2. Outsource Cardholder Training
Expense audits will run much smoother when employees are provided with cardholder training and similar resources prior to receiving their card. Adequate training helps employees get clear on what approved purchases look like and will answer some common questions about card use.
It can also help prevent card misuse, split transactions, and non-compliant purchases from happening frequently. Employees won't be able to say 'I didn't know' when the proper level of cardholder training is provided upfront. Moreover, it's also beneficial to offer refresher training sessions for existing cardholders at least once a year or as card program policy is updated.
On the flip side, creating cardholder programs and going through spend reports can be strenuous and extremely time-consuming. Working with companies such as Card Integrity can help to lighten your workload and create a simple, more concise way to analyze spend reports.
3. Clear Communication
Miscommunication or a total lack of communication is never good. Often, it can only lead to more confusion, mistakes and unnecessary financial loss. It's crucial to set clear guidelines for employees as to what is and what isn't acceptable to be purchased on credit cards.
In healthcare, compliance with The Sunshine Act is also a requirement for organizations and this act was passed in 2010 but put into effect in 2013. The Sunshine Act is a section of the Affordable Care Act that was designed to increase the transparency of financial relationships between health care providers and pharmaceutical or medical device manufacturers. 
Additionally, this act helped put a very clear code of ethics in place for healthcare providers when it comes to the equipment and medications that they use. Be sure to include details about the Sunshine Act in your card policy and provide examples of how employees can ensure their spending complies with it.
Further, communication between different departments and individuals is vital to consider as it's important to know who's buying which items. This can help you avoid unnecessary overspending and also make sure there is clear oversight for monthly expense audits.
4. To Control Costs, Avoid Duplicate Payments
Everyone deserves to get paid accordingly, but this doesn't mean they should be paid twice. Duplicate payments are one of the leading ways that money is lost from right within an organization. If you don't have a clear and organized payment system and effective procedure to follow, it's common for duplicate payments to occur.
Most times, this is due to a lack of communication between departments or individuals. Perhaps AP pays an invoice to a supplier but the same bill gets paid via a card as well. Narrow down your payment methods and get specific about how you'll pay vendors and make other payments. Also, check to make sure each vendor is listed in your system one time and under one consistent name.
Then communicate these terms clearly to the appropriate departments. Realize that duplicates can also be a result of fraud and intentional activity to divert money away from the organization. The solution is to increase visibility by connecting all involve departments and tighten up communication regarding when and how payments are being made.
5. Use a Few Trusted Suppliers
Having a preferred supplier is a great way to increase savings and build relationships. It also simplifies card transactions greatly. During the COVID-19 pandemic, there has been an influx in fake PPE which is detrimental not only to one's health, but also to a company's funds. 
Using a preferred supplier can help to eliminate these issues as having a relationship with who you are buying from helps to affirm trust and confidence.
Some suppliers even offer discounts as part of the contract so employees can save money when they buy from specific suppliers. For example, if you have a contract with Lowes, you may want employees to purchase from there for a greater discount rather than going to Home Depot for the same item. If you have a contract with a specific airline, be sure to let employees know this by stating it clearly in your card policy.
Also, consider exploring the option of using more diverse suppliers since this could help promote job growth and access to innovative ideas and products.
Use Expense Data Metrics to Move Goals Forward
Improving communication and implementing effective cardholder training are great assets to improve spend visibility. However, one of the best ways to tie everything together is by carefully analyzing the actual expense data across multiple sources. Whether you have P-Cards, Travel Cards, supplier invoices, or other types of expenses, odds are, you are (or can be) collecting tons of data each month. 
Ditch paper processes and use a third-party expense monitoring service like Card Integrity to help you find red flag purchases, analyze spend behaviors and trends, validate receipts, and catch anything that might have slipped through the cracks. 
Increase Your Savings and Spend Visibility at the Same Time
Increasing savings and spend visibility are a major focus for Card Integrity. With our TrainingWISE service, we can supply an effective online cardholder training course that's customized to your unique card policy. Pairing this with DataWISE, our flagship user-friendly expense review service, employees will feel that they have the support, guidance, and accountability in place to spend wisely and in compliance with the organization's policies.
DataWISE reviews 100% of your data for more than 250 spend behaviors and can prioritize findings so you don't have to spend time sorting through and analyzing data. With Card Integrity, you can begin to focus more on getting results and meeting goals instead of chasing spend visibility and trying to determine what to do with the findings.
Click here to sign up for a free training demo to see more of what Card Integrity has to offer.