Expense management is a critical component of any successful business. Keeping track of travel and entertainment expenses (T&E) can be a challenging task for many organizations. In this video, we provide valuable insights to help you streamline your expense management process and ensure compliance with company policies. To discover more best practices for T&E expense management and learn how to optimize your T&E card program for maximum efficiency and effectiveness, download our new T&E Best Practices eGuide below.
---
Discover More Tips
Card Integrity's Travel and Entertainment Card Expense Review Best Practices eGuide will provide your organization with a clear and detailed outline of the most important T&E expense management practices that can be implemented into your Travel Card program today.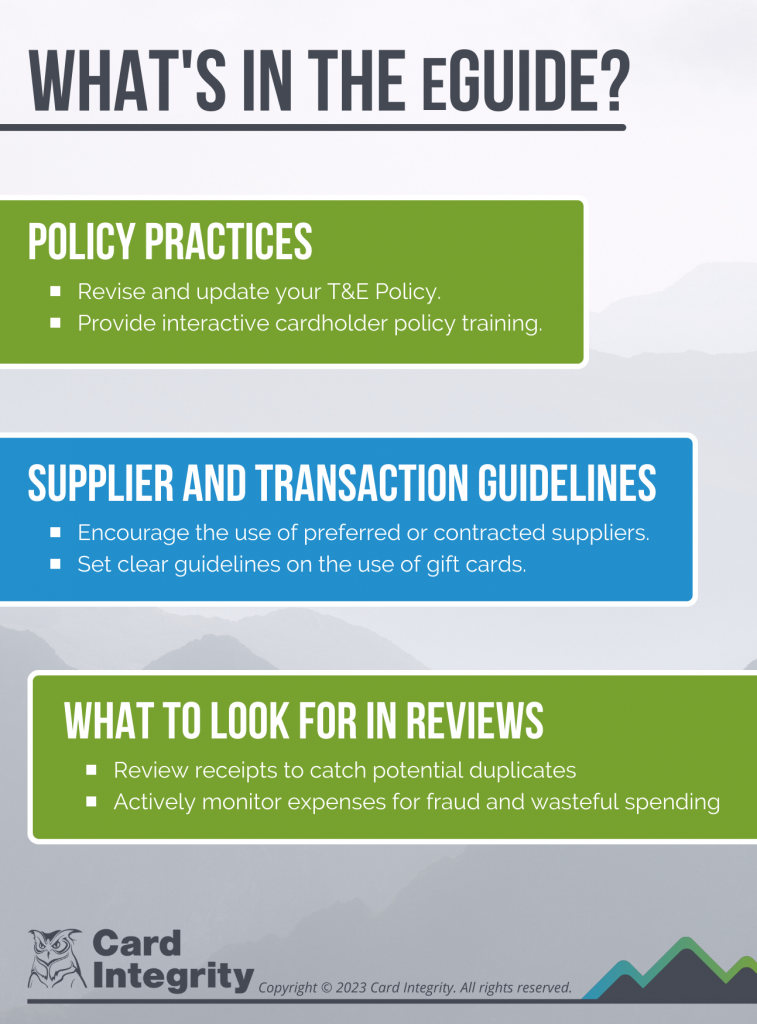 Download your copy of the eGuide by filling out the form below.