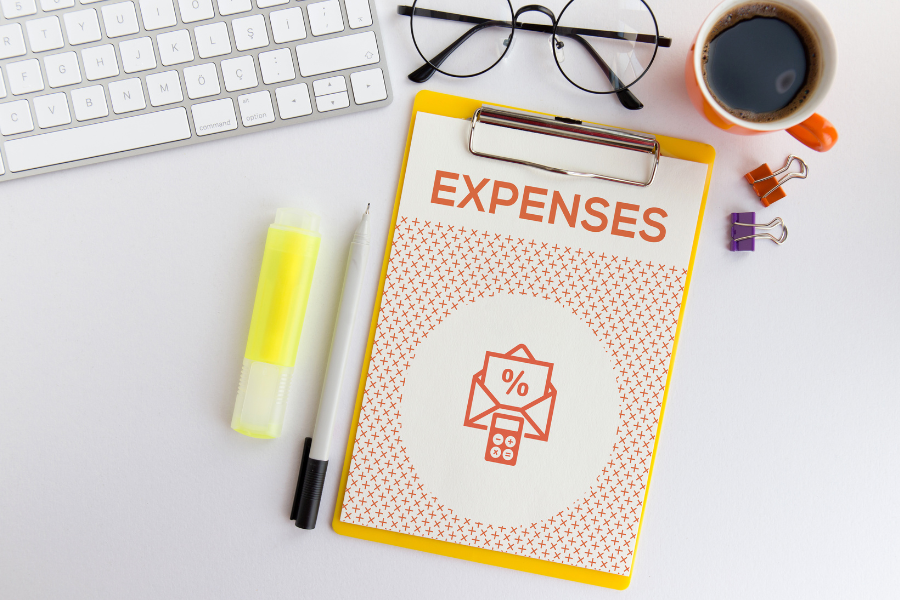 Procurement professionals are increasingly responsible for focusing on managing spend and often want to find the best ways for the department to add value to the organization. By leveraging expense data, procurement can find better ways to manage spend. This will add value that stakeholders and other departments will quickly come to appreciate in the reporting.
As different types of expense data become more available, it also becomes harder to manage. Data silos are bound to occur. However, managing data can be easier when you swap out manual paper processes for digital or automated ones.
This could involve organizing third-party contracts all in one place to determine cost-saving opportunities and consolidate payment options. Also, prioritizing communication with other teams to avoid duplicate payments among invoices and commercial card transactions in addition to utilizing data analytics can be helpful.
Once you have the data available and/or analyzed, you'll find several ways to use those improved insights to positively impact the organization as a whole.
Below are five ways procurement can add value to an organization with expense data.
1. Compliance
Internal controls surrounding expense management help prevent leakage from maverick spending. By comparing data to your policy or other regulations, this can help reduce the risk of unnecessary and off-contract spending.
For example, if you're part of an organization with tax-exempt status, you'll want to make sure employees are utilizing these benefits, and other expenses are not being taxed. It's crucial to catch small leaks like this before they become even bigger issues. It doesn't take long for 'small' costs to add up over time.
Strengthening internal controls this way will put everyone at ease knowing that expenses are being managed efficiently. Additionally, the organization will save money and optimize supplier contracts as much as possible.
2. Cost Savings
Cost savings are another built-in benefit that helps procurement add value to an organization with expense data. If you don't have clear data and spend insights, uncovering opportunities for cost savings becomes very hard.
The key is to discover how to go about examining this important benefit. Procurement teams can leverage data to eliminate wasteful spending, monitor fraudulent purchasing activity, recover lost funds, and also ensure contract compliance.
Fraud and misuse are major concerns for organizations with a card program or several monthly expenses and supplier contracts. Checks and balances need to be in place to ensure that no employee abuses their spend privileges.
Sometimes, savings can occur at the transaction level but it's only after reviewing all transactions and other documentation (such as receipt data) that potential savings can be found.
Procurement teams can also help secure cost savings among suppliers well. By identifying unique and proven savings opportunities and negotiating contract terms, procurement professionals can help optimize the money that's spent while still helping other departments meet specific needs and goals.
3. Efficiencies
Everyone longs to be more efficient. Procurement professionals are in a great space to add value to their organizations in this way. Removing manual processes when validating data can reduce the workload for staff. That way, their time is freed up to focus on other procurement priorities.
If manual or paper processes are slowing you down, consider establishing digital processes and outsourcing some or all of the expense review process to a third-party company, such as Card Integrity.
As some organizations have been facing staffing shortages, embracing modern tools like data analytics and machine learning to gather all the expense data in one place will free up time and resources. As a result, you can:
Focus less on gathering all the data
Dedicate more attention to examining the findings and observing trends
Take a more a proactive approach to improve regular cash flow.
4. Supplier Relationships
A relationship with a supplier can go awry if duplicate payments start to show up. However, duplicate payments are not always a result of the intentional effort to deceive. Rather, it's often due to human error or a system error.
Finding duplicate payments early can go a long way to build a better relationship with your suppliers. This issue can be a headache to deal with. But, you'll feel relief when you find the root cause and address it early on to salvage the situation. Sometimes a change in the payment method or a supplier being entered into the system more than once leads to this issue.
By validating the data across payment methods, you can build confidence in the buyer-supplier relationship as well as apply another cost savings strategy.
5. Corporate Social Responsibility
Nowadays the importance of Corporate Social Responsibility to bring more value to an organization cannot be denied. Procurement can encourage social and environmental responsibility by tracking expense data for suppliers who meet your requirements for Disadvantaged Business Enterprise (DBE), locally sourced, or energy-saving strategies.
Working with diverse suppliers also promotes healthy competition and spreads innovative ideas. Further, partnering with socially responsible suppliers can also help align with your organization's mission and goals while encouraging employees to know that they are making a difference by doing business with other valuable companies.
However, monitoring expenses with DBE, or socially responsible suppliers is a lot to track for one team. This is especially true when there are other forms of data to take into account beyond the organization's expense data. This may be difficult to handle internally and more likely needs an outside source to focus on aggregating the data.
Start Leveraging Expense Data
Detailed expense data is an important tool that can be used to add value to an organization in so many ways. Not to mention, it can help procurement uncover time and cost savings. Consider partnering with Card Integrity to help monitor and analyze your expense data to ensure compliance, reduce duplicate payments, and reduce fraud.
Our flagship service, DataWISE, carefully reviews expenses across multiple payment methods or systems. We then provide detailed, customized reports to improve overall spend visibility and call out any potential red flags.
At Card Integrity, our goal is to help you dig deeper when gathering and understanding expense data. That way, you can protect your spend and add value to the organization with confidence. If you would like to learn more about working with Card Integrity, or to request a demonstration to see our services in action, you can click here.