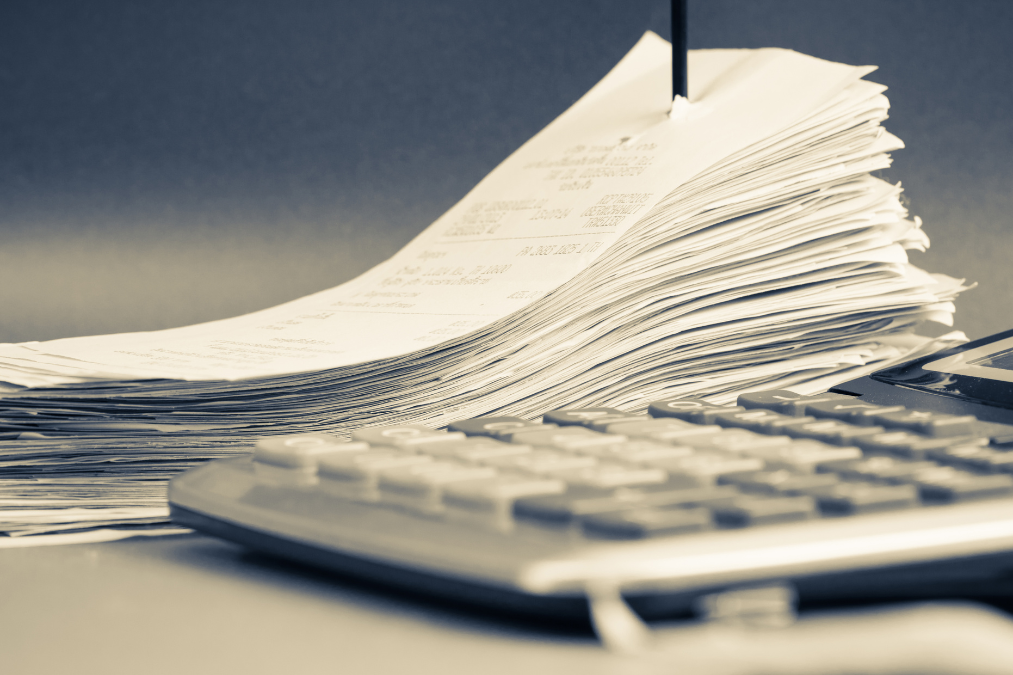 P-Cards, or Purchasing Cards, have become increasingly popular for businesses of all sizes to streamline procurement and reduce costs. However, with this increase in usage comes the responsibility of regularly reviewing receipts to ensure compliance and accurate reporting.
Why Reviewing Receipts Makes a Difference
Regularly reviewing receipts can become a full-time effort when the pile of receipts to review each month starts to add up and consume your workday or that of your team. However, dismissing or postponing the receipt reconciliation process can have a negative impact on your card program. A lack of monitoring receipts can inadvertently mislead employees into thinking the receipts have little significance when making purchases with a P-Card. Far from the truth, receipts provide evidence between a P-Card transaction and the purchase made at the point of service with the merchant. Reviewing receipts acts as an internal control and shows accountability for purchases made. While the importance of receipts remains clear, the process of tracking questionable receipts can be a challenging task to accomplish. If your team needs to prioritize other card-related tasks or finds the receipts getting out of hand, you're not alone. A list of best practices can go a long way in helping to prioritize managing physical receipts and the review process.
Choosing the Best Practices for Your Card Program
To provide a positive impact on your review of receipts, the following list of best practices will help your team to bolster internal controls and track questionable receipts to build confidence in your card program. Looking at the list, your team may find that some of these actions already exist in your review today. However, the best practices can also show where improvements can be made when tracking and reporting on receipts. These best practices will help your team take the best measures possible, while still focusing on managing other card responsibilities.
1. Develop Clear Policies and Procedures: Before reviewing receipts, it is important to have clear policies and procedures in place for your P-Card program. This includes guidelines for what types of purchases are allowed and how to submit receipts, plus clear consequences for violating policies. 
2. Establish a Review Process: Create a process for reviewing receipts that is consistent, thorough, and efficient. This may involve a designated team, an individual responsible for reviewing receipts, or a system for routing receipts through multiple parties.
3. Speed up Review Time with a Sample of Receipts: As important as reviews count toward maintaining compliance, manual receipt reviews can be an inefficient use of time as you shore up all your receipts and manage to review every line-item detail of every transaction. A more practical approach to reviewing receipts when time runs short is to find a smaller group of receipts to check at a more in-depth level.
4. Verify Completeness and Accuracy: When reviewing receipts, verify that all necessary information is included, such as
vendor name
date of transaction
product description
total amount charged
Be sure to check that the information on the receipt matches the information recorded in your P-Card system, and that the purchase is within the policy guidelines.
5. Compare to Approved Invoices: If an invoice was received, compare it to the receipt to ensure that the information matches. If any discrepancies are found, resolve them with the cardholder or vendor as soon as possible. Forged invoices and receipts can be spotted easily by using this method.
6. Keep Records: Retain all receipts and related documentation in a secure, organized manner for future reference. This includes copies of receipts, invoices, and any notes or comments related to the review process. Digitizing receipts and uploading these scans and images to an ERP system is a great way to catalog transactions from specific cardholders.
7. Monitor Trends: Regularly review trends in P-Card spending, such as unusual transactions, large purchases, or frequent purchases from a single vendor. This helps to identify areas of risk or compliance violations. Consider Card Integrity's Receipt Review service for taking the hassle out of tracking questionable receipts and then delivering an overview of purchase behavior with receipt and transaction reporting.
By following these best practices, you can ensure that your P-Card program is running smoothly and efficiently. Regularly reviewing receipts is a critical part of maintaining the integrity of your P-Card program, so take the time to establish a strong process that works for your organization. And with the help of Card Integrity's receipt review service, tracking receipts and analyzing expense data is easier to accomplish with every billing cycle.
Take the next step in tracking questionable receipts.
Find out how analytics can help your receipt review process. Schedule a demonstration to learn more.