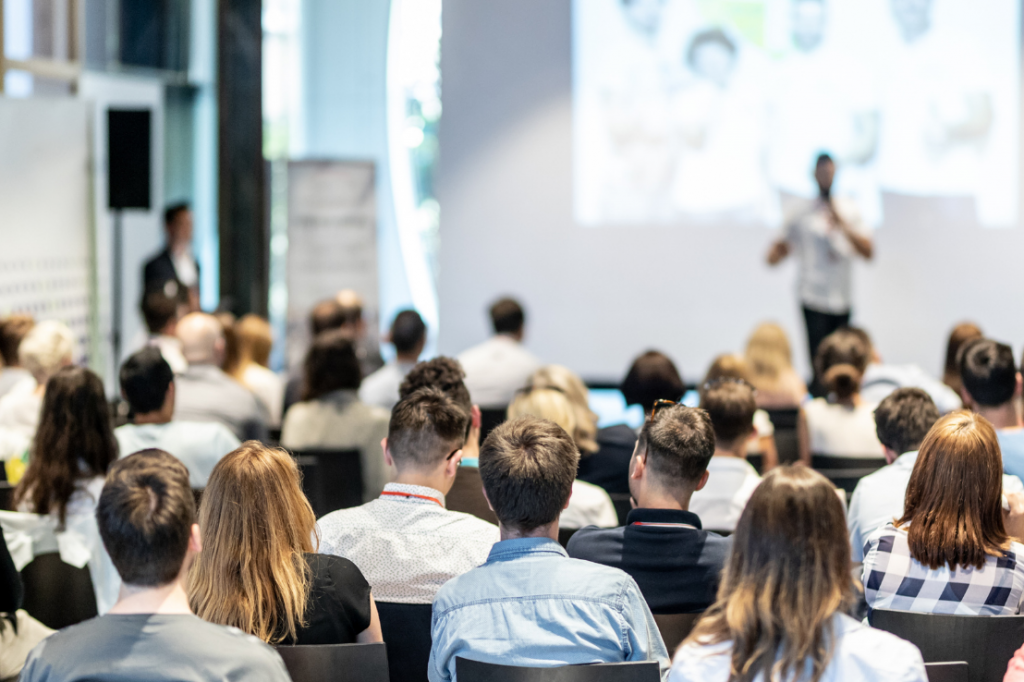 Purchasing and auditing conferences help promote professional development. Educational sessions and small group discussions broaden minds and encourage networking among other like-minded professionals. Card Integrity created this list of organizations linking to events in 2022 that support purchasing card professionals. While this list highlights some purchasing and auditing conferences, it is not a comprehensive listing. Have one more to add to the list? Let us know by contacting us and send in your comments.
Upcoming Events in 2022
Purchasing Conferences:
August 20th-24th, 2022, Boston, MA
The National Institute of Governmental Purchasing has been supporting public procurement professionals since 1944. Attend the NIGP Annual Forum to connect with like-minded professionals and discover innovative solutions and industry trends to help meet your organization's goals. The team at Card Integrity hosts a booth each year at the conference to engage with attendees and share how our compliance and expense monitoring solutions can help strengthen and protect your card program.
Audit Conferences:
AuditCon, A Higher Education Summit 2021
September 11th-15th, 2022, Las Vegas, NV
Another conference you may want to attend if you're an auditor working in Higher Education is the AuditCon Summit. Session topics cover everything from current audit trends, emerging issues to compliance, risk management, fraud, and ethics.
Previous Events in 2022
Purchasing Conferences:
Cards and Payments on Campus Virtual Conference
February 24th and 25th, 2022, Virtual
The National Cards and Payments on Campus Conference is a Higher Education event geared toward card and procure-to-pay programs of all sizes. P-Card administrators, Accounts Payable, and Compliance Auditors should attend to learn more about card program trends and best practices in Higher Education. The conference was established by the Professional Development Group which has been hosting the annual event since 1986.
National Association of Purchasing Card Professionals
April 19th-22nd, 2022, Las Vegas, NV
The NAPCP conference is open to purchasing professionals across a wide range of industries. Consider attending this event for networking, and educational sessions, along with hands-on provider demos that allow you to maximize your time test out new offerings that could benefit your department. We love attending the NAPCP conference each year to catch up with current clients and meet new prospects face-to-face.
National Association of Educational Procurement
June 6th-8th, 2022, Grapevine, TX
The National Associate of Educational Procurement hosts its Annual Meeting to offer networking opportunities as well as insightful sessions for procurement professionals in the educational sector. The 4-day event covers all the hot topics in procurement including analytics, sustainability, strategic sourcing, managing the supply chain, and more. There's also a very fun reception and nearly 500 procurement professionals from both public and private institutions to connect with during the event.
Audit Conferences:
The Institute of Internal Auditors General Audit Management Conference
March 14th-16th, 2022, Las Vegas, NV, and Virtual
The General Audit Management Conference has been around for more than 43 years. This event gives auditors the chance to hear from world renowned speakers, witness live demonstrations, and keep up with the latest industry trends and insights.
Other Conferences:
IOFM APP2P Spring Conference & Expo
May 15-17, 2022, Lake Buena Vista, FL
This conference is geared toward Accounts Payable and Procure-to-Pay professionals. It brings together the best practices and tested solutions to help you overcome today's AP challenges. The 3-day event includes certification workshops, live demonstrations of solutions for AP challenges, and groundbreaking sessions with actionable tips to walk away with.
June 19-24, 2022, Nashville, TN, and Virtual
The ACFE (Association of Certified Fraud Examiners) is the world's largest anti-fraud organization, and more than 5,000 audit professionals attend the Global Fraud Conference every year. Attendees can receive 30 NASBA CPE Credits for signing up for the conference and will hear from dozens of inspirational speakers from the fraud-fighting industry. If you're looking to stay up-to-date on the best practices and techniques for catching and preventing fraud this is a great event to attend.
Other Conferences for Purchasing, Procurement, Auditing, or Finance
Do you have a list of favorite conferences? Share your comments with us. Let us know about purchasing and auditing conferences that you prefer to attend and would like to see added to our list.