When it comes to commercial card (P-Card, Travel Card, etc.) programs, size matters. The bigger the program — and the further its reach of transactions — the bigger the challenges for its management.
And so it is with card programs that handle global spending. Global card programs have challenges due to their enormity. But they also present unique issues simply because they are global.
If your business has a P-Card or Travel Card program that regularly deals with transactions from all over the world, you'll want to be prepared for the following challenges.
Unique policies and procedures
Well-considered and well-written policies and procedures help keep the proper controls in place for any card program. But as a program grows and expands — and transactions happen daily in far-off places — the policies and procedures you develop take on even more importance and significance. Structure — and adherence to that structure — becomes critical.
Different laws
Part of what you must take into consideration for a global program will be the differences between laws and regulations in the United States and those within other countries. Being ignorant of such differences can play havoc with your transactions — and can also get your company in legal hot water. You must learn the regulations that will directly affect your card spend and express these into your policies and procedures, to make sure that your cardholders abide by them.
More spend data
When you have a global card program, you have more of everything: more vendors and more transactions, in more countries — and more resulting data to oversee. Employees can conceivably be using hundreds of travel providers —trains, airlines, taxis, hotels, and restaurants — and generating thousands of travel-based transactions. And all those expenses are occurring on a worldwide platform. To continue to run a tight card program, a challenging necessity will be to monitor and review all that global activity.
More vendors
In any good card program, you want to know the vendors you'll be working with on a regular basis. But with a global program, there are many more to know, and they aren't just around the corner. Establishing new business relationships with vendors overseas will take time, travel, and inevitably, money.
---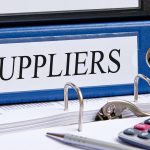 Monitoring expenses from global vendors are equally important as a review of your local suppliers. For more information on reviewing suppliers, read our blog post, "Using P-Card Reviews to Keep Tabs on Preferred Suppliers".
---
Unique (and foreign) communication
As always, managers of a card program need to communicate to cardholders. But in a global program, that communication is going to have the added challenge of language and cultural differences.
Maintaining a steady, reliable stream of communication will continue to be a must — as much so as ever with your global program. But those communications might be structured very differently when P-Cards or Travel Cards are being used on a global scale.
Means of communicating globally might also be different than your local way of reaching out to employees. What worked here in the United States might no longer be an efficient way to communicate to people abroad.
You don't have to go it alone
While these additional challenges can make it feel like you've got the world on your shoulders, you don't have to face them alone. Card Integrity offers several solutions to identifying, tracking, and monitoring spend with global card programs, to make global transactions easier to review and keep your global program as efficient as your local one. To learn more, visit our solutions page by clicking HERE, contact us by clicking HERE, or call us at 630-501-1507.