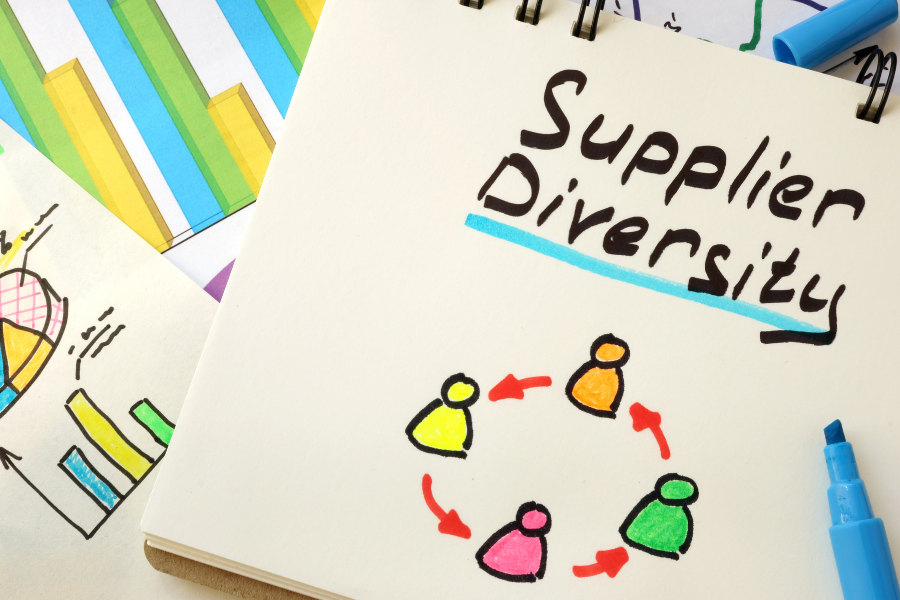 Is your supply chain becoming more diverse? Supplier diversity is a business strategy that promotes a diverse supplier base in the procurement of goods and services for the organization.
Not only does this promote innovation through the products and services provided. It creates a diverse supply chain that works to secure the inclusion of various groups in your procurement plans.
There are several types of diverse suppliers and you may already have approved contracts with some Disadvantaged Business Enterprise (DBE) or Historically Underutilized Businesses (HUB).
Diverse Supplier Spending Has Increased

Over the past few years, an increased number of corporate and government companies have been spending more money with diverse suppliers. The Hackett Group in a recent study found a 50% increase by organizations to include supplier diversity spending goals in the following few years. This is great news. However, it also means that diversity program coordinators will have to work hand-in-hand with procurement professionals in monitoring this spend for compliance. To ensure the spend is aligned with your organization's socially responsible initiatives, consider these questions:
Are you required to work with a percentage of diverse suppliers each year?
Is your team looking for ways to have the organization support other cultures and communities?
Do you want the company to be more inclusive when it comes to the supply chain?
All of these are excellent reasons to keep a close eye on this specific spend category. If spending is set to increase with time, having the right systems in place is crucial. Depending on your expense program, you may need to monitor expenses among diverse suppliers separately from other costs.
Handle Your Expense Monitoring With Ease
To assist you, Card Integrity has purposed to prioritize supplier diversity in our line of services as well. Our DataWISE expense monitoring service now includes Historically Underutilized Business (HUB) spend reports. As a result, clients can now view an analysis of their monthly HUB and DBE spend to promote supplier diversity efforts.
If you'd like to see this service work in your finance department hands-on, let's schedule an online demo today.
As supplier diversity spend increases, find out how to track your expenses with ease.