Supplier diversity is an important focus for organizations seeking to utilize a range of suppliers
for the procurement of goods and services.
Supplier diversity is a proactive business program that encourages the use of minority-owned, women-owned, veteran-owned, Historically Underutilized Business (HUB), Disadvantaged Business Enterprise (DBE), and similar businesses in your supply chain. To support your efforts for economic growth in this area, our Expense Monitoring tool, DataWISE now supports diverse supplier spend reports.
---
Use this add-on feature of our DataWISE service to:
Track DBE spend across different departments,
See exactly how much you're spending with each supplier, or
Compare insights while displaying your company's interest in the economic growth of different communities.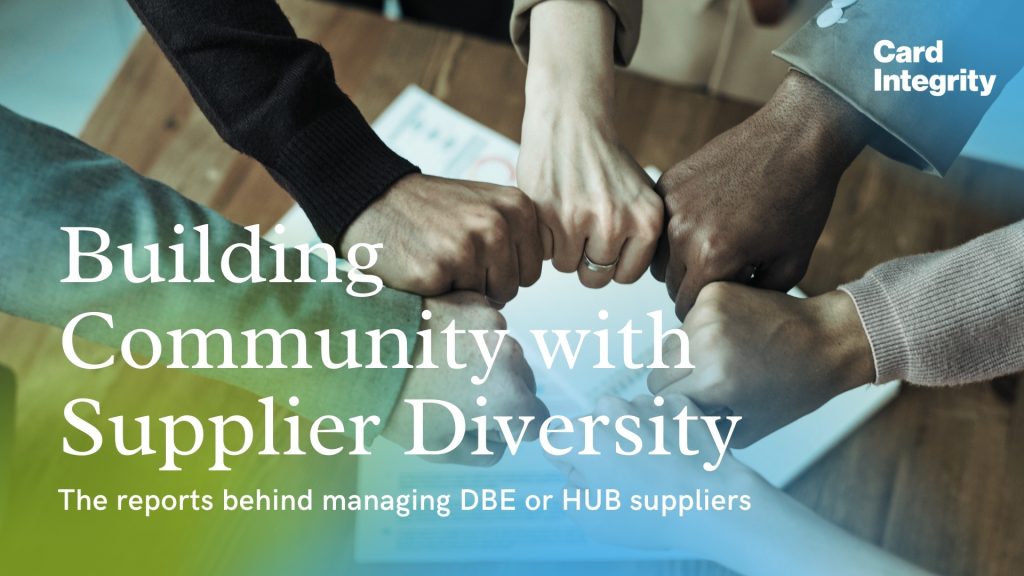 ---
Capture Every Expense
Diverse supplier spending is steadily on the rise. You can ensure you don't miss anything with our high-level expense monitoring and reporting system.
Customize and Prioritize
Our expense review tools are fully customizable and if there are certain insights you're looking for when it comes to supplier diversity, we can accommodate those needs.
Measure Your Impact
No matter what your supplier diversity goals are, it's great to show your organization and community how your program is supporting economic growth, increasing spend and
consumption, and possibly even creating jobs in underserved communities.
Get Better Insights for Inclusive Procurement
As your supplier diversity program grows, don't wait to discover the benefits of tracking supplier diversity spend. Schedule an online demo today.