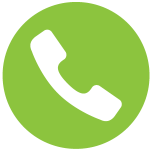 Card Integrity now offers customers a tipline service for reporting any P-Card misuse. We provide the phone line, maintain incoming calls, and anonymously deliver messages to appointed personnel.
Does a hotline make a difference in reducing fraud? ACFE's Report to the Nations highlights tips as a favored approach. An anonymous tipline bolsters the P-Card program by offering employees an essential fraud reporting method.
Call 630-501-1507 and contact a representative to see about adding a beneficial phone service to your compliance program.
Save